Zuid-Afrikaanse gietijzeren driepotige potjie
De drie poten en ronde buikvorm zorgen voor een gelijkmatige warmteverdeling rond de pot.
Behoudt de vloeistoffen op het laagste punt om te voorkomen dat het voedsel verbrandt.
Koepelvormig deksel zorgt voor een optimale interne warmtecirculatie.

De hoge poten maken het ideaal om direct boven vuur / kolen of gasbrander te koken.

Door zijn vorm en materiaal zijn potjies een eenvoudige en energiezuinige manier van koken.

Potjiekos koken is een geweldige manier om te socializen en te ontspannen met vrienden en familie.
south african cast iron plat potjie

Size

Size(D*H)cm

weight/kg

Volumn/L

quantity for 20ft

without side dishes

with side dishes

#1/4

11cm*10.5cm

1.8

0.8

14000

1 person

1 person

#1/2

13.5cmx14.8cm

3

1.4

10000

1 person

2 person

#1

19cm*21cm

6

3

5000

2 person

4 persons

#2

23.5cm*24.5cm

8

6

1728

4 person

8 persons

#3

26cm*27cm

11

7.8

1344

6 person

12 persons

#4

29.5cm*30.5cm

16

9.3

931

8 person

16 persons

#6

31.5cm*35cm

21

13.5

714

11 person

22 persons

#8

35cm*39cm

25

18.5

480

15 person

30 persons

#10

38.5cm*40cm

33.5

28

420

23 person

46 persons

#14

40.5cm*41cm

38

34.5

240

29 person

58 persons

#20

47cm*49cm

52

56.3

180

47 person

94 persons

#25

52cm*53cm

63

70.5

120

59 person

118 persons
VOORBEREIDEN OM DE VOLGENDE STAPPEN TE BEREIDEN WORDEN AANBEVOLEN
1. Was grondig met kokend water en schuurspons en laat drogen.
2. Smeer de binnenkant in met bakolie (alle) en verwarm tot olie begint te roken. Laat de pot afkoelen.
3. Gebruik een papieren doekje om de binnenkant schoon te vegen. Herhaal tot de handdoek schoonveegt. Laat ze NIET afdruipen.
4. De pot is nu klaar voor gebruik. Hoe meer je het gebruikt, hoe beter het wordt.
VOOR HET REINIGEN EN OPSLAAN VAN DE POT WORDEN DE VOLGENDE STAPPEN AANBEVOLEN
1. Na elk gebruik Binnenzijde wassen, drogen en van binnen insmeren met olie. Laat ze NIET afdruipen.
2. Bewaren op een droge plaats met absorberend papier aan de binnenkant. Plaats het deksel niet terug.
Gedetailleerde afbeeldingen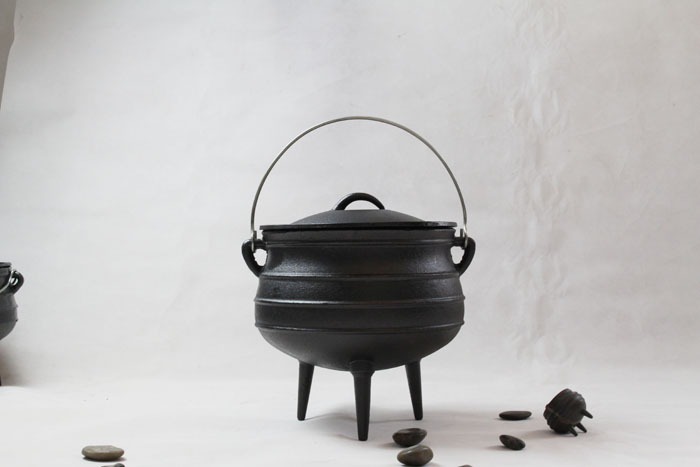 Ef kookgerei is een professionele bereiding van gietijzeren kookgerei. Gecombineerd door gieterij, geoliede gefrituurde (voorgewassen) kamer en emaillering. We kunnen duizenden items leveren. Inclusief: Nederlandse oven, stoofschotels, braadpan, grill, koekenpan, pannen, Jambalaya-pot, evenals potjie. Ze kunnen allemaal worden behandeld door Pre-gekruid, in de was gezet en geëmailleerd volgens het verzoek. Ons exportbedrijf is SHIJIAZHUANG OOIT FRESH TRADING Co.LTD. U bent van harte welkom om te komen voor onderzoek en bezoek!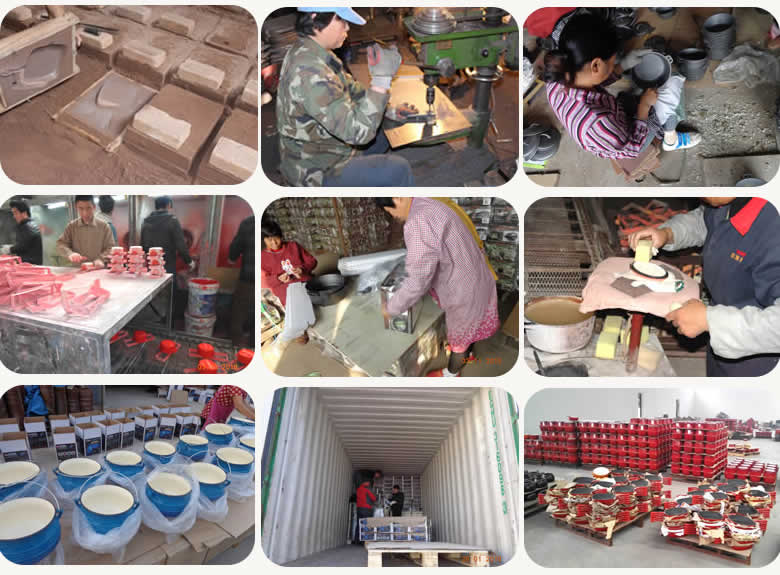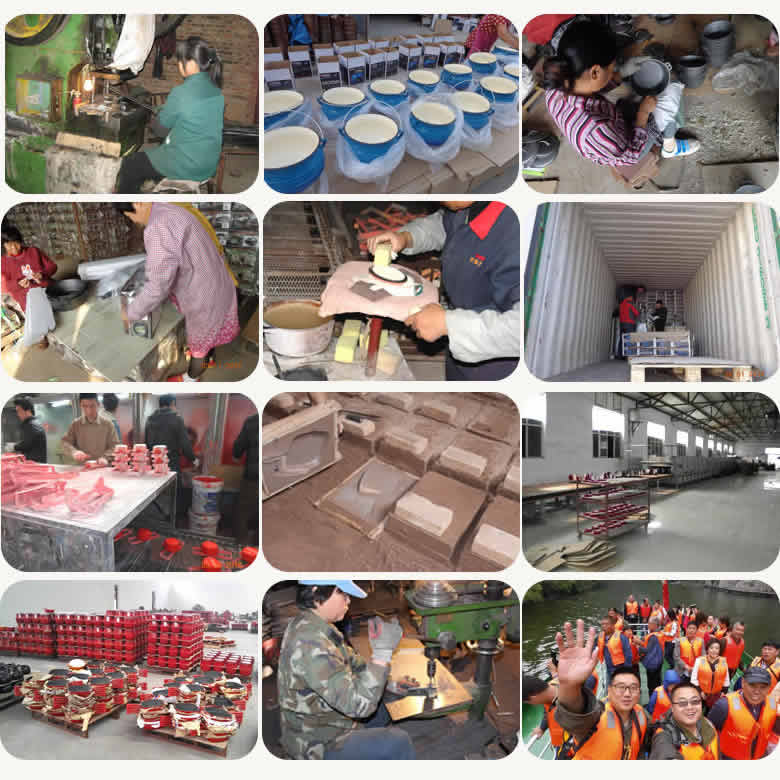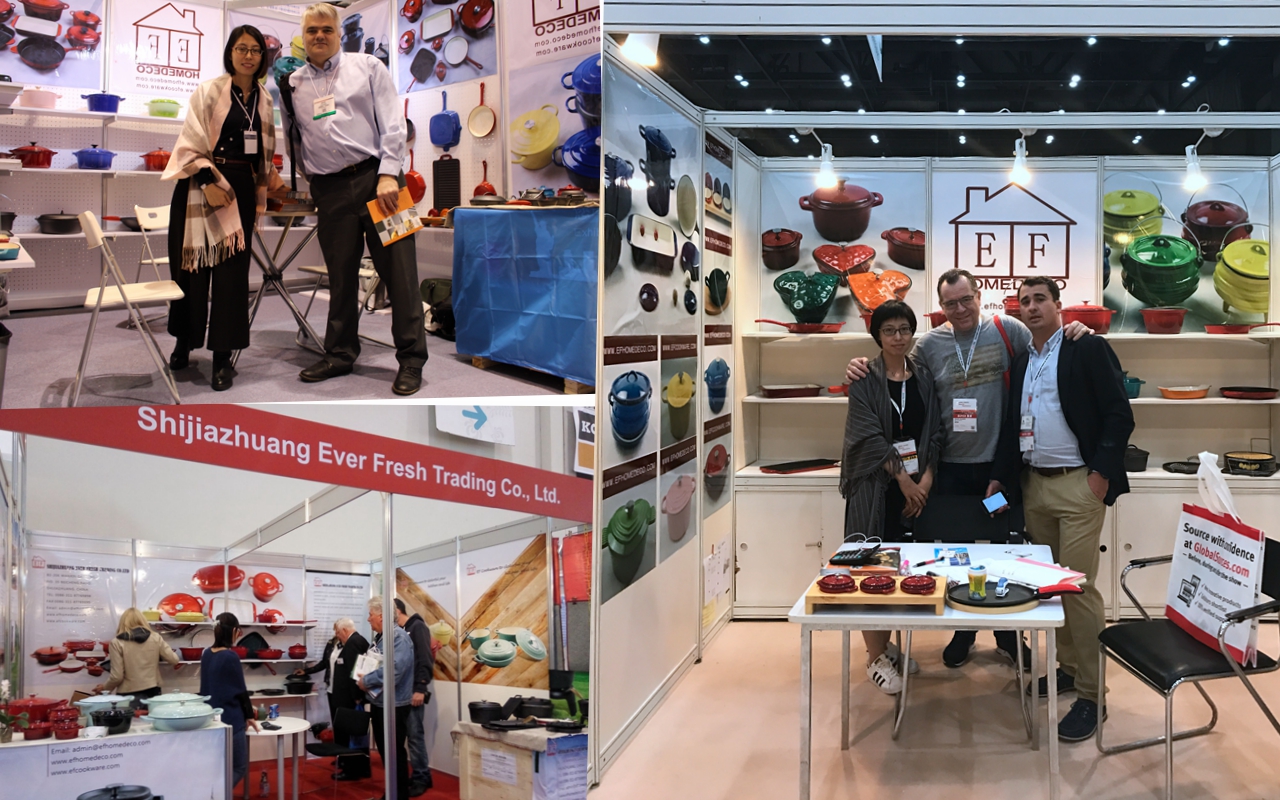 Product Categorie : Cast Iron Cookware > Cast Iron Potjie