Cast Iron Jambalaya Pot is geweldig voor soepen, gumbos, etoufee, popcorn en meer.
Jambalaya-potten kunnen zowel voor commercieel gebruik als voor thuisgebruik worden gebruikt. Wees extra voorzichtig bij het kiezen van een gietijzeren jambalaya-pot.
Zorg ervoor dat uw jambalaya-pot groot genoeg is om aan uw behoeften te voldoen, maar zorg ervoor dat u hem niet te groot krijgt! EF Homedeco kan leveren
van jambalaya-pot van 2 gallon tot jambalaya-pot van 100 gallon. Er zijn verschillende toepassingen voor een jambalaya-pot anders dan om je favoriet te koken
Jambalaya recept uit Louisiana.
Veel Cajuns gebruiken deze potten om voor grotere groepen te koken, net zoals je zou koken in een gietijzeren Nederlandse oven.

Item No.:
EC2019
Size:
4GAL:D34 H28cm
5GAL:D40 H29cm
8GAL:D46 H30cm
13GAL:D54 H33cm
18GAL:D59 H34cm
25GAL:D67 H40cm
44GAL:D89 H50cm
75GAL:D100 H63cm
100GAL:D107 H49cm
Material:
Cast Iron
Finish:
Pre-Seasoned, waxed
Packing:
Carton
Heat

S

ource:

Gas, Oven,Ceramic, Electric, Induction, No-Microwave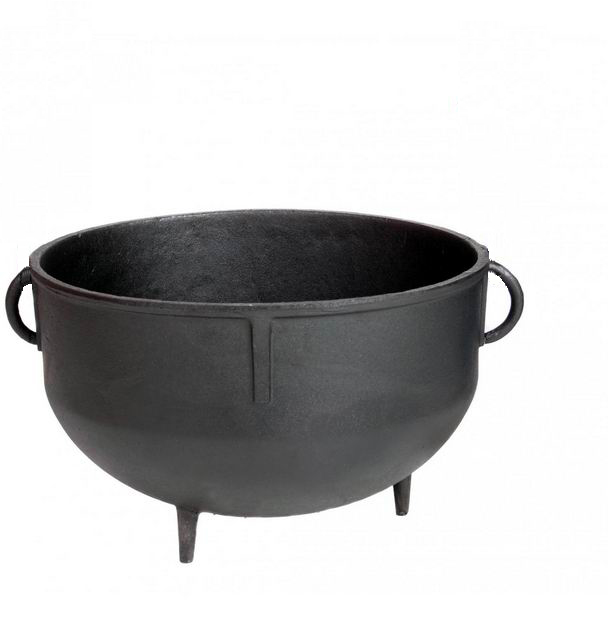 Verpakking en verzending Verpakking binnen: bruine doos of pallet.
Verzending leveringshaven: Xingang, Tianjin
Levering datum: 45 dagen na bestelling bevestigt
Koken met blote gietijzeren kookgerei
Kaal gietijzer moet worden gekruid - Gietijzeren kookgerei moet worden gekruid.
Dit vergt in het begin een beetje inspanning en vereist onderhoud tijdens de levensduur van het product.
Beter geschikt voor buiten - Er zijn er veel die gietijzeren kookgerei gebruiken voor kamperen, producten zoals gietijzer
Koeken en Nederlandse ovens. Kaal gietijzer is geweldig om te kamperen vanwege zijn veelzijdigheid en robuustheid. Jij gewoon
moet je een beetje op Google zoeken om te zien hoeveel enthousiaste mensen daar dol zijn op hun gietijzeren kookgerei
komt naar de camping.
Zijn moeilijker schoon te maken en te onderhouden - Er is wat onderhoud bij het gebruik van kaal gietijzer terwijl met de emaillaag
u kunt dit behandelen als elk ander kookgerei in termen van wassen en zonder zich zorgen te hoeven maken over drogen. U kunt metaal gebruiken
gebruiksvoorwerpen met blote gietijzeren - Gietijzer is erg taai, je hoeft je geen zorgen te maken over dingen zoals welk soort gereedschap je bent
gebruiken omdat dit de kruiden of de pan / pot niet zal beschadigen.
Product Categorie : Cast Iron Cookware > Cast Iron Jambalaya Pot